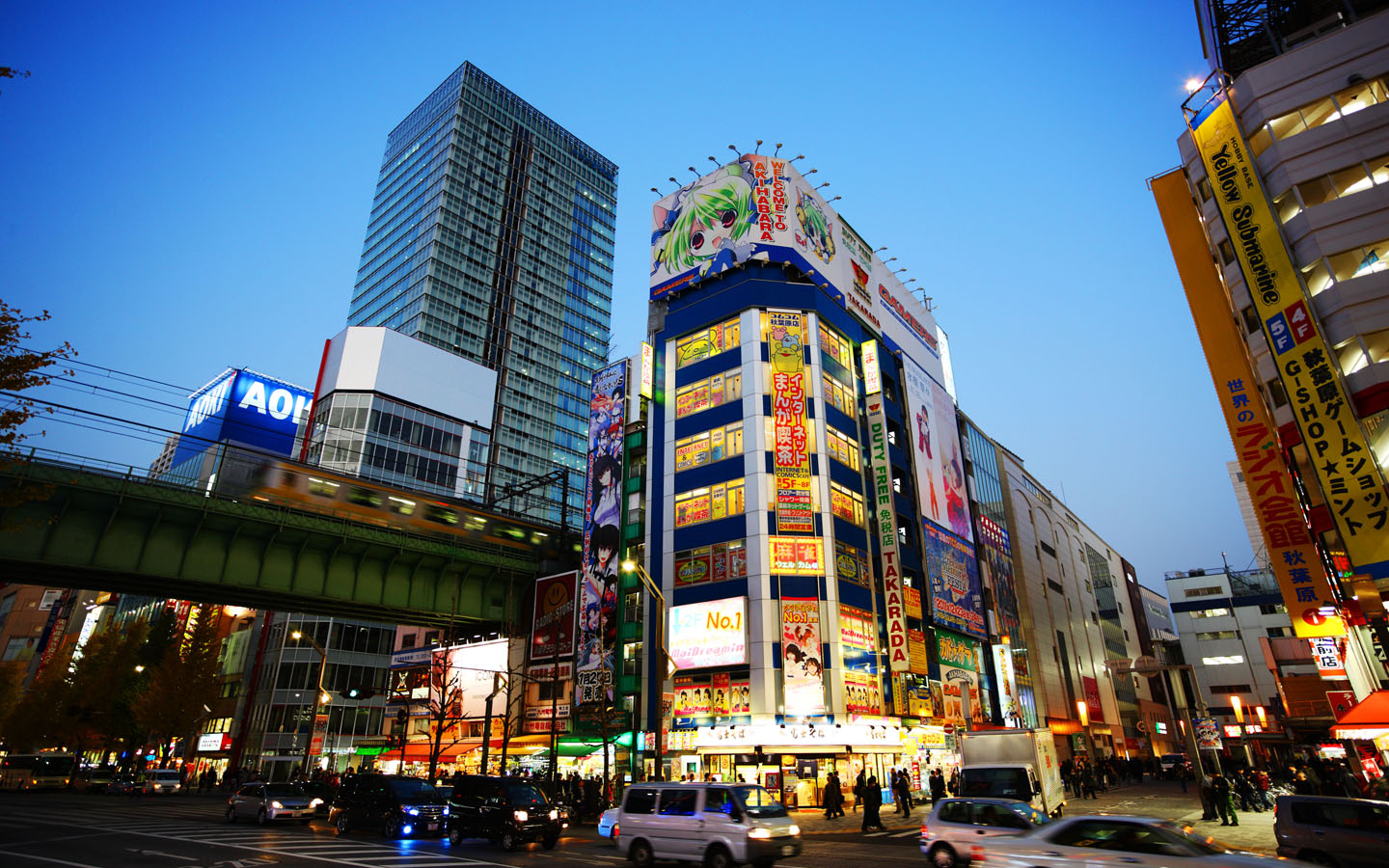 Situated on the east side of central Tokyo, AKIHABARA is a smattering of flashing billboards, anime figurines, smoky game centers, maid cafes, and specialty electronics. The district appears on just about any Tokyo must-see list, and for good reason – regardless of your interests, you may want to consider a stroll through Tokyo's primary otaku wonderland.
Getting from 328 Hostel & Lounge to Akihabara Station takes around 45 minutes. 328's owner, Yuka, recommends the following methods:
If you have a JR pass and want to take only JR lines,
Walk 15 minutes to Tenkubashi Station
Take the monorail to Hamamatsucho
Transfer to Keihin Tohoku Line, take it to Akihabara Station.
If you don't have a JR pass,
Walk 2 minutes to Rokkenbori bus station
Take bus to Kamata Station
Transfer to Keihin Tohoku Line, take it to Akihabara Station.
Right outside Akihabara station are the Gundam Cafe and AKB48 store. Walk down the main street to see many electronics stores, maid cafes, anime/manga goods shops, and game centers. Take a look in one of the multistory SEGA game centers to see young Japanese playing rhythm games at blinding speeds. Maybe try your hand at a crane machine if you see a particular item nearly over the edge. Exit back to the street and you will eventually run into a smiling maid who will invite you to her cafe. If you like vintage video games, be sure to check out local favorite Super Potato.
When you're feeling hungry, Yuka recommends trying Niku no Mansei's katsu sandwich (or any of their other meat specialties). You can recognize the Mansei building by the large cow face icon on its exterior. "If you're going to Akihabara you gotta go to Mansei," she says.
Then when you're ready, hop back on the train. It's less than an hour back to peaceful Haneda City, where you can try to wrap your head around what you've just seen.